Food, music, sports and architecture are the top things that come to your mind when you think of Barcelona, the capital city of Catalonia. With its historical buildings, majestic beaches, artistic cathedrals and colorful local lifestyle, Barcelona is becoming a highly popular tourist destination.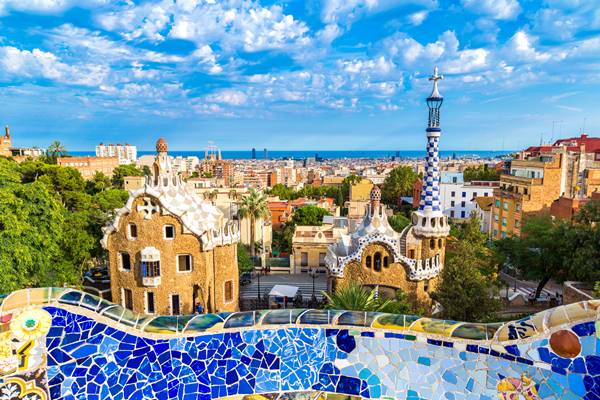 Things to do and see in Barcelona
Basilica de la Sagrada Familia
This is a religious structure, but nothing like whatever you have seen till now. Chief architect Francisco de Paula del Villar was commissioned in 1882 to complete this cathedral; however, he quit the job midway.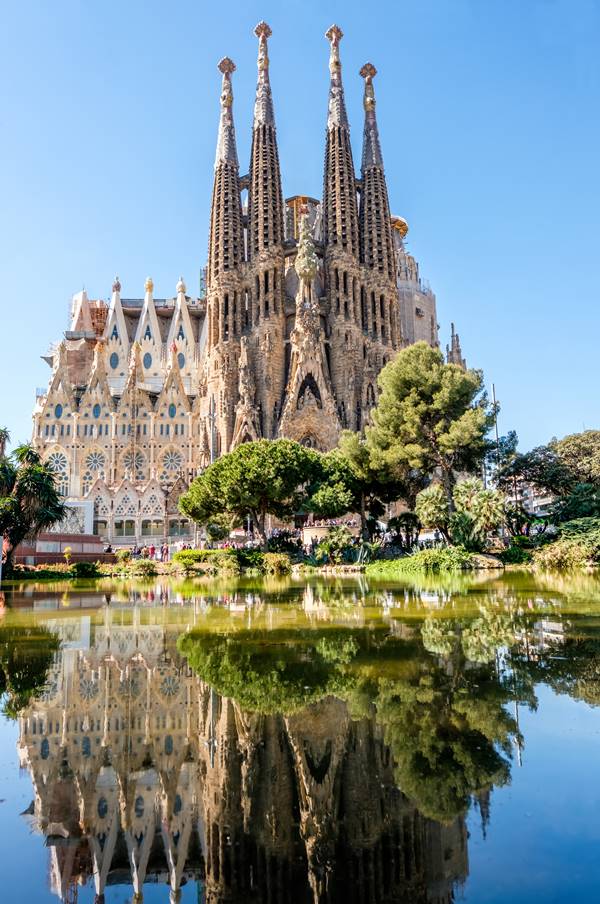 It was then that the brilliant architect, Antoni Gaudi took over. He started work on this project in 1883, and now almost 140 years later, it is only 75% complete. This building is expected to become the tallest church in the world, when all its spires have been constructed fully. The best part of this church is that it is a blend of the most artistic architectural styles of Art Noveau, Catalan Modernism, Gothic, Spanish Late Gothic and more.
Casa Battlo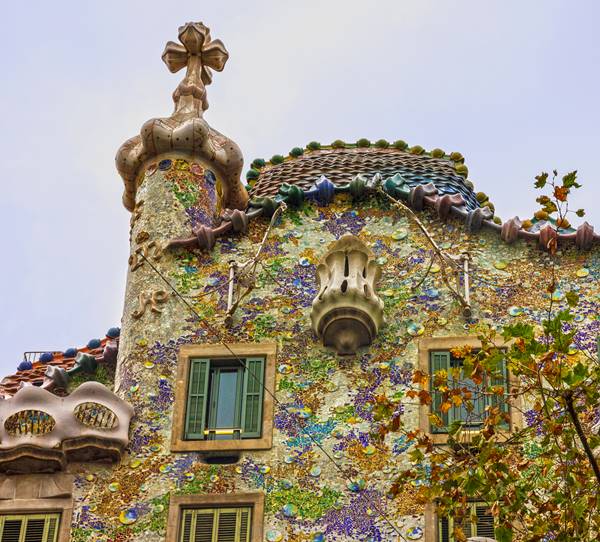 This is one of the most iconic buildings of Barcelona, known for its stunning architecture both inside and outside. Constructed by the magician architect, Antoni Gaudi, this is not an original building, but a remodel of an already existing house. This monument has been designed to look like a dragon, and it is known locally as Casa deis ossos (House of Bones) because of its skeletal appearance.
Casa Mila
Barcelona is known for its brilliant and historic buildings designed by Antoni Gaudi. Casa Mila is one of them. The self-supporting stone façade in the front and the car park built underground are some scintillating features of this building. The highlight of the building is that it looks like the face of a quarry, and is one of the many hallmark constructions located in the Catalonian capital city.
Gothic Quarter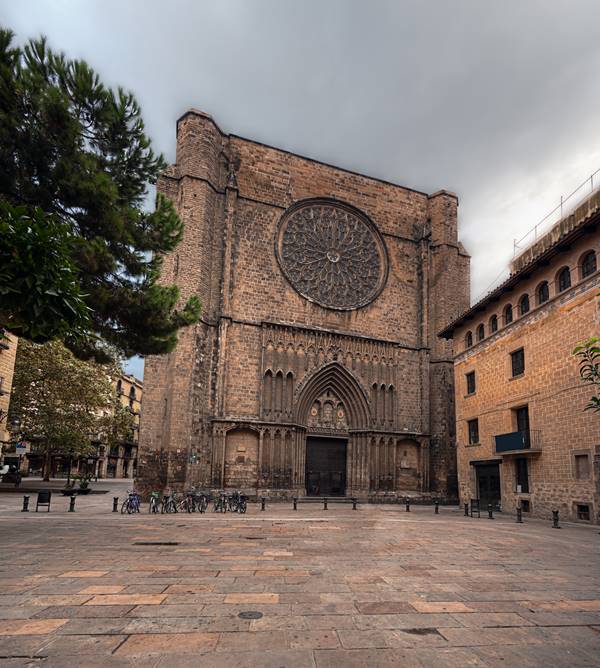 If you want to understand Barcelona's rich history and culture, you can undertake walking tours of the Gothic Quarter neighborhood, also known as the Barri Gotic. It would take you about 2 to 3 hours to complete the entire stretch, but it is worth every minute spent here. Some of the medieval buildings you will visit as part of the tour are the Royal Palace, Palatine Chapel of Santa Agata, Temple d'August (a site that explains Barcelona's Roman connection and culture), and more.
La Boqueria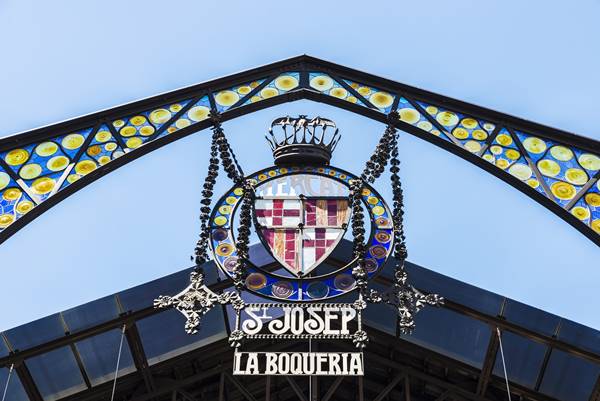 The La Boqueria market is the best place to witness the local Catalonian products in full form. Trade has been happening in this market for over 2 centuries now. The highlight of this market is the majestic roof made from iron and glass. You will be surprised to know that this roof was constructed in 1914 and remains as strong today! The market houses some the locally-produced fresh vegetables, fruits, meat and fish. If you are tired after all the shopping, you can enjoy a glass of chilled beer at one of the many bars at the market.
Camp Nou
When in Barcelona, you have to experience at least a little bit of football fever, even if you aren't a lover of the sport. This huge stadium, the home ground of FC Barcelona, can accommodate 99,000 people at a time. You cannot help but get blown away by the enormity of the arena. Since 1957, the stadium has witnessed a record number of spectators, whenever the home team, FC Barcelona, plays a match here. You can check the match calendar to plan your visit here, because the arena is closed for visitors on and a few days before the match days.
Barcelona City History Museum
Though you may get to cover this place as part of your Gothic Quarter walking tour, it is a must-visit standalone place. The Roman sites found here explain a lot about Barcelona's rich history. At the museum's lower level, you will find remnants of laundries, ancient garum factories, dyeing outlets, and more. The museum also houses the vaults of Palau Reial Major, transporting you to medieval times in an instant.
Palace of Catalan Music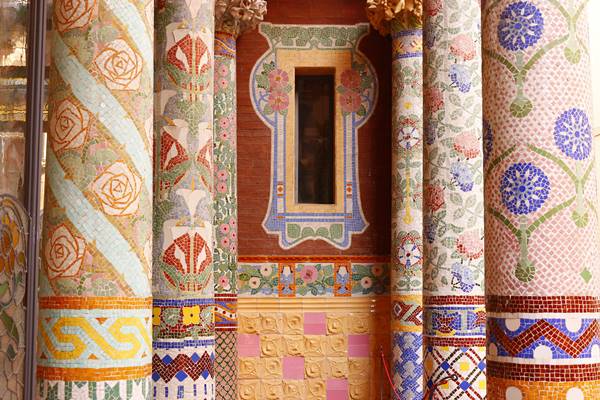 If you are a music lover, you have to visit the Palace of Catalan Music, which belongs to the famous Catalan music artist, Joan Miro. Here, Miro exhibits works that speak about contemporary art and music. The best part of this museum is that its architectural style (designed by Josep Lluis Sert) also works in perfect harmony with the musical and artistic exhibits displayed here.
Las Ramblas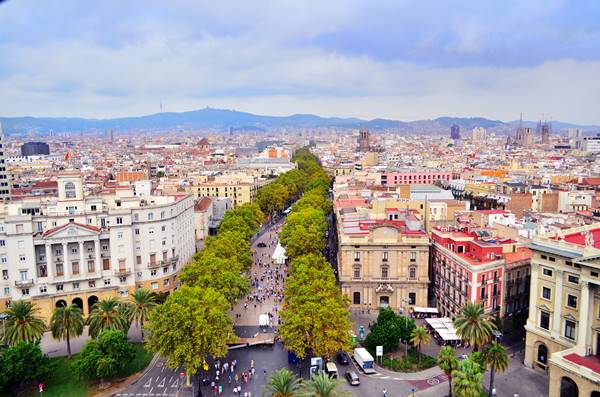 One of the things that you should never miss while you are in Barcelona is taking a walk along the promenade called Las Ramblas. This is made up of 5 main streets, and is lined with a canopy of tall trees, giving you enough shade even during the scorching summer. This promenade starts from the Placa de Catalunya and ends at the Columbus Monument. The huge walkway, all the way up to the beaches, contains local markets, flower shops, waffle stores and intricately carved statutes, making it a great photogenic spot in the city.
Enjoy the beaches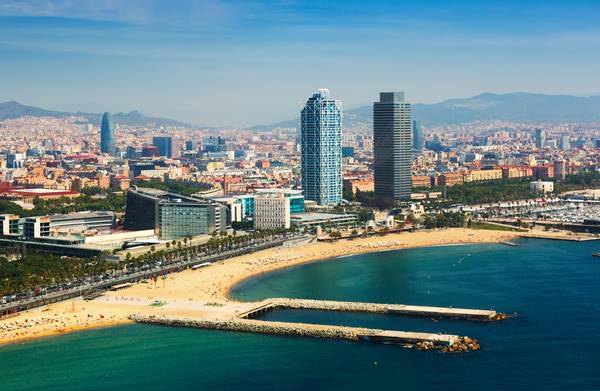 Your visit to Barcelona is incomplete if you haven't taken a tour of the city's beaches. With its 4.5km of coastline, Barcelona is home to some of the best beaches like Barceloneta, Llevant, Sant Sebastia, Mar Bella, Bogatell and more. You could either relax amidst the serene waters here or participate in adventurous water sports activities to keep yourself rejuvenated.
Barcelona Travel Tips
You should book tourist attractions in advance to avoid disappointment later. You can book skip-the-line tickets to save time during your trip to the city.
Always visit during the off-season to enjoy the city's beauty peacefully.
Use the metro trains to save money while commuting to various tourist spots.
Most restaurants don't open until 8 PM for dinner. Also, don't forget to try the local delicacy of Tapas, while you are here.
When to visit Barcelona
Being the most-visited city in Spain, Barcelona sees visitors throughout the year. It is an outdoorsy place, hence you have to take note of the weather while coming here. The months between May and June are ideal for visiting Barcelona, as the temperature stays at an average of 70 degrees F. You will also get to see many summer festivals in the city, during this time.