Budapest, the capital city of Hungary, is a city as well as a country. It has the distinction of being called one of the most beautiful and photogenic cities in Europe. Its unique skyline, architectural beauty and massive Danube River make it one of the favorite destinations for tourists. Known as the "Heart of Europe" and the "Pearl of Danube," Budapest is replete with many beautiful spots, some of which are explained here.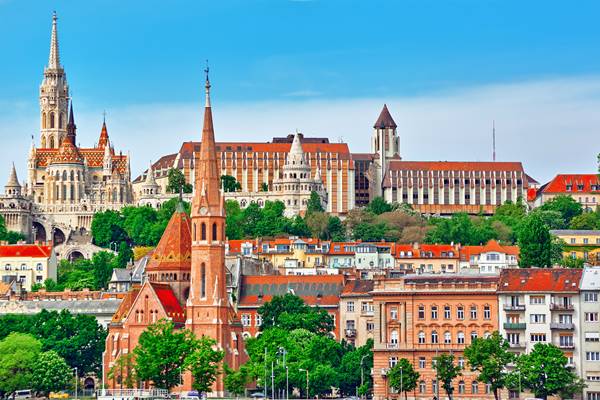 Things to see and do in Budapest
1. Parliament Building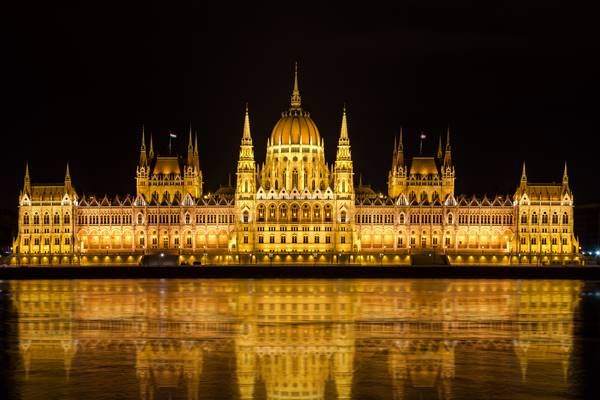 Considered one of Budapest's most important landmarks, the beautiful Parliament Building is known for its Gothic Revival architectural style. You have to take a guided tour in one of the many languages to understand the history of this beautiful structure. This structure has a whopping 691 rooms, and is home to some the intricately-carved statues and world-famous paintings.
2. Gellert Baths
Are you looking for some relaxation and fun on your night out in Budapest? You need to head to the Gellert Baths right away. This bath and spa center is an open-air pool, great for mixed baths all through the week. You can also access the Finnish Sauna, plunge pools, wave pools, swimming pools, and more for additional charges. This spa was originally constructed in 1912; however, it was renovated in 2008, because it was badly damaged during World War II.
3. Heroes' Square
As the name indicates, the Heroes' Square monument is dedicated to the great soldiers who marshaled the people of Hungary during many wars. At the center of the monument, you will find a pillar. On top of it, you can see Archangel Gabriel with the crown of Hungary. The columns on either side of this pillar contain intricate carvings of great Hungarian people and leaders. Don't forget to visit the galleries and museums located inside the scenic buildings of this square.
4. Margaret Island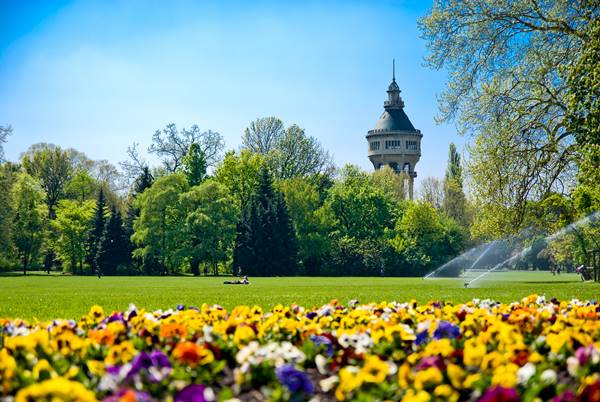 If you are looking for one suitable place for all age groups in Budapest, Margaret Island is a great choice for you. Located right in the middle of the Danube, this island, stretching about 2.5km in length, contains many running and jogging tracks. You can go around the island through pedal carts, golf carts, or other vehicles. While you are here, don't forget to visit the music fountain and the aviary that houses injured aquatic birds.
5. Buda Castle
If you are a culture-lover, you should definitely plan to visit the Buda Castle. Located right on top of Castle Hill, the history of this massive palace dates back to the 13th century. It houses some of the most historic buildings, such as the Hungarian National Gallery, National Szechenyl Library and the Castle Museum. Due to the treasures these buildings hold, this structure is a UNESCO World Heritage Site, and cannot be missed at any cost.
6. Central Market Hall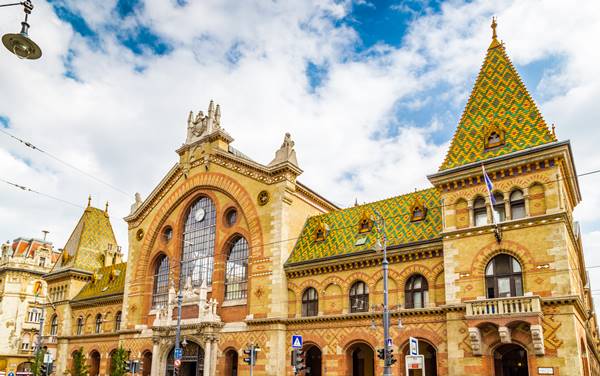 One of the most interesting things to do in Budapest is walking around the Central Market Hall, the most famous market. This market houses fresh and locally-grown fruits and vegetables in all their glory. Local meats, souvenirs and homemade delicacies are also found in plenty in this market. You have to try the local delicacies of langos and goulash, when you visit this market in Budapest.
7. Danube Promenade
Walking along the Danube Promenade is one of the best activities you can do in Budapest. The walk starts from Elizabeth Bridge and culminates at the Chain Bridge. Though it is a short walk, it gives you a full view of Budapest city, its artistic sculptures, restaurants and other monuments. You can take the dinner cruise tour, to enjoy the view of the city while you enjoy the local cuisine on the cruise of the Danube River.
8. St. Stephen's Basilica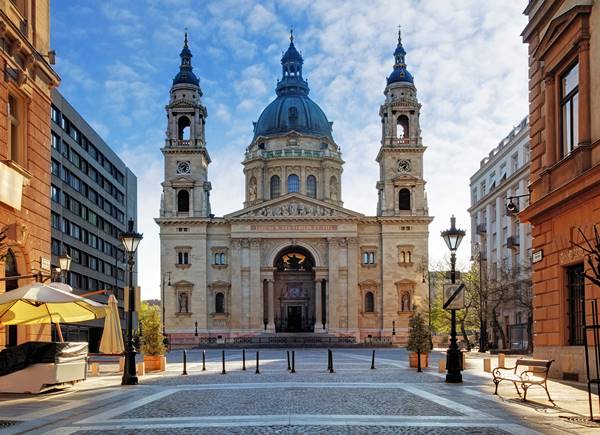 The St. Stephen's Basilica is a must-visit place if you have an eye for religious buildings. This sacred building is believed to house the right hand of Emperor Stephen, Hungary's first king. You have to follow a certain dress code while visiting this holy place. If you aren't scared of heights, run to the dome of the basilica and view the entire city of Budapest from there. If you are lucky, you can attend some of the music and organ concerts conducted inside and outside the basilica all through the year.
9. Fisherman's Bastion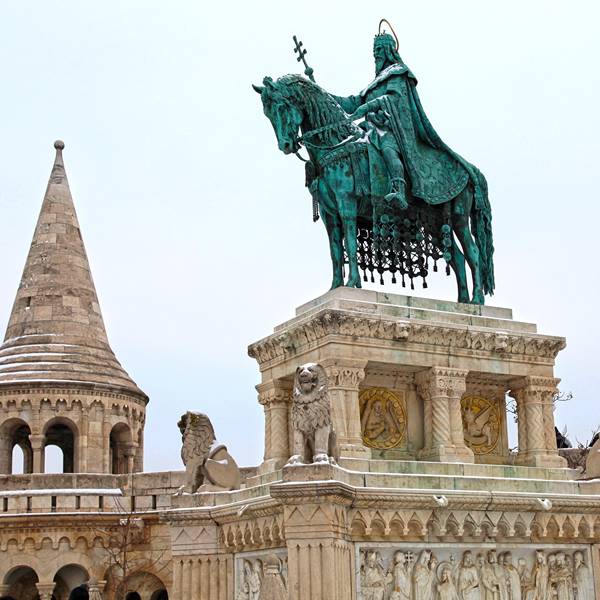 You can take a look at this awesome structure when you take a walk along the Danube River. Don't let the medieval look of the building fool you with its history. It was constructed in the 20th century only. This viewing platform contains seven towers, a dedication to the seven Magyar tribes that were instrumental in helping their peoples settle down in the Carpathian Basin. After sunset, many people flock to this place to get a scenic view of the city.
10. Jewish Quarter
Are you looking for a happening place to enjoy your nightlife in Budapest? Jewish Quarter is a good choice for you, in that case. Known for its excellent food & clubbing joints and bar, Jewish Quarter is open throughout the night. You can party from dusk to dawn here and enjoy the local Hungarian-Jewish delicacies, which you cannot find anywhere else in the city.
Tips for visiting Budapest
Hungary hasn't started following the Euro currency. You have to use the local currency of Hungarian Forint (HUF) while going around in the city.
Not all restaurants accept cards; therefore, it is advisable to carry a reasonable amount of cash with you, wherever you go. Most of the eating joints are closed on Sundays.
Enjoy the local cuisine, and shop from the local markets. Don't forget to try the different coffees offered in Budapest cafes.
Visit the ruin bars without fail. These bars have been renovated and recycled from remnants of old buildings.
When to visit Budapest
You can visit Budapest between March and May, or September and November. The city doesn't expect too many tourists during this time. So, tourist attractions can be seen without any rush. Also, flight tickets to Budapest are cheaper during this time than during the peak tourist season of June to August.