With a perfect blend of modern and traditional culture, Dubai is one of the most sought-after tourist destinations globally. While on one side it is a shopping haven, on the other side, it gives you ample opportunities to appreciate the Arabian Desert and the beaches. Famous for its gold markets, Dubai, one of the emirates of the UAE, is one of those places that you will never get tired of. Since it is one of the fastest-growing economies in the world, Dubai is commonly known as the Gulf Tiger.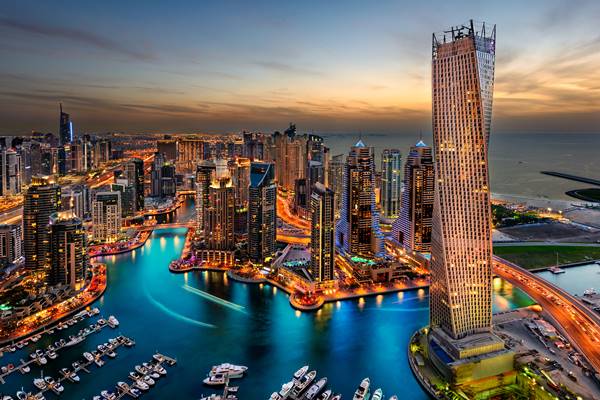 Top things to see and do in Dubai
1. Burj Khalifa Observation Deck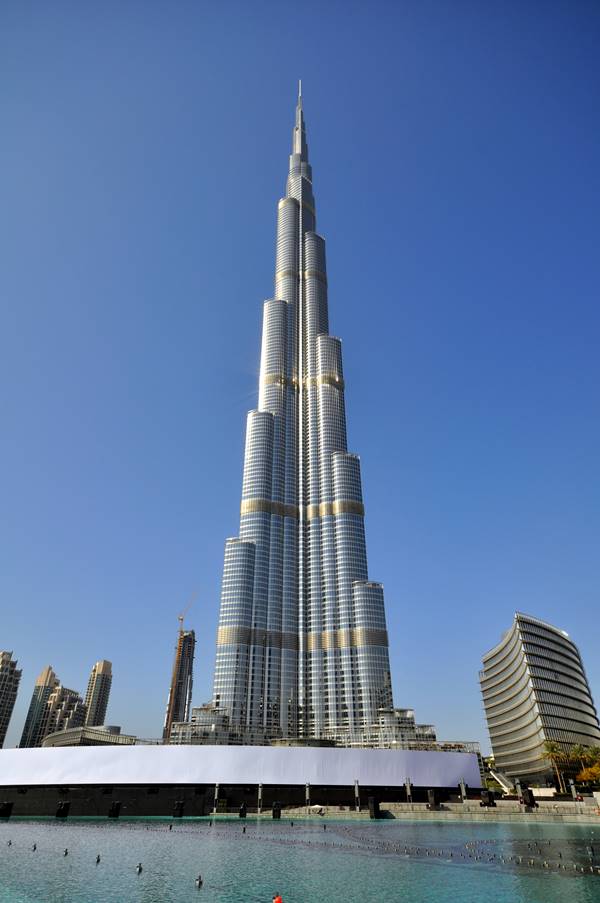 Isn't it only natural for you to visit the world's tallest tower, Burj Khalifa, while you are in Dubai? At a height of 828m, this building is the most iconic in Dubai. The elevator ride to over 100 floors takes just a few seconds. At the Top is the observation deck that was open to the public on 5th January 2010. Located on the 124th floor, this deck gives you the entire view of Dubai, and sometimes even Iran, on a clear day. Tickets for the observation deck are sold out quickly; hence, you need to book well in advance.
2. The Dubai Mall and Fountain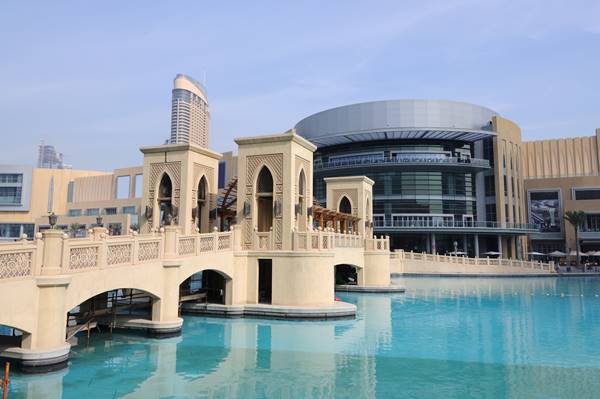 If you love shopping, a visit to the Dubai Mall should be on the top of your list, when you plan a trip to this beautiful emirate. This mall is the biggest in the world, as it houses over 1200 designer and luxury brands under the same roof. The mall complex itself is quite swanky, and even an entire day isn't enough to cover the entire mall.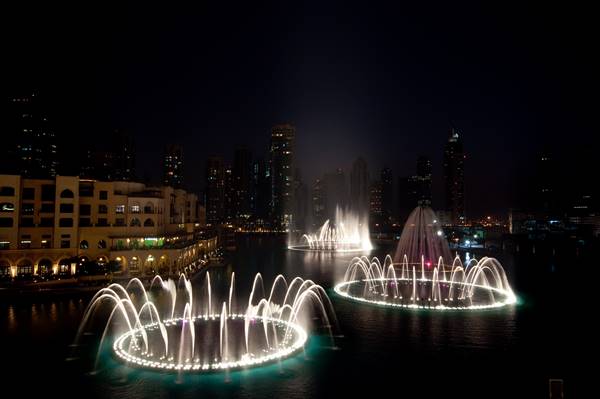 Don't miss the Dubai Fountain display, when you come to the mall. This is the tallest fountain in the world, and it displays scintillating fountain shows every evening with magical lights. Over 20000 gallons of water go up a height of 300 feet here.
3. Burj Al Arab
If you love unique architectural styles, you will love the sail-shaped, seven-star luxury hotel, Burj Al Arab, on Dubai's artificial island. Located at a height of 280m, this hotel gives you excellent photographic moments. The hotel's roof has a helipad, to cater to the high and mighty that stay here.
4. Atlantis Aquaventure Waterpark
Get away from the maddening rush at the major tourist spots of Dubai and head to the Atlantis Aquaventure Waterpark to have your share of fun and thrill. With over 30 water slides, this park keeps you entertained all day long. Splash across the Lazy River, Dubai's longest and get on to some thrilling roller coasters while you scream away to glory when you are here. If you are tired after all the screaming and adventure, relax on the 500m stretch of private beach to get your share of bliss.
5. Dubai Aquarium
If you haven't seen the Dubai Aquarium, you will probably never know what the word actually means! Located inside the Dubai Mall, this aquarium holds up to 10 million liters of water, and displays the most exotic aquatic species you would have ever seen in your life. On top of the aquarium, you can find an underwater zoo, which houses all types of crabs, piranhas, sea horses, some of the heaviest reptiles in the world, and more.
6. Desert Safaris and Dune Bashing
When you come to Dubai, a trip to the Arabian Desert and enjoying desert life is a must-do activity. Book some guided desert safari tours, where you can enjoy camel rides, pictures with the falcons, sand boarding and more. Hop on to a 4×4 and get the thrills as the vehicle goes up and down the sand dunes of the desert. Though the dune bashing ride lasts for a few minutes, the experience stays with you forever. In the evening, enjoy the cool climate of the desert, as you enjoy local Arabian dances, belly dance shows, and more.
7. Miracle Garden
Do you want to enjoy nature in its full bloom? You have to visit Dubai's Miracle Garden, in that case. Inaugurated in 2013, this massive garden occupies an area of 72000 square meters, and is home to a whopping 250 million plants and 50 million flowers! It is the world's biggest natural flower garden, and has many attractions like the floral clock, floral Airbus A380, Smurfs Village, Umbrella Tunnel, Floating Lady and more.
8. Dubai Frame
When you visit this emirate, a picture in front of Dubai Frame cannot be missed. It is an iconic structure that aims to frame the images of old and new Dubai. At a height of 150m, this is Dubai's tallest cultural landmark, providing excellent views of the Dubai Tower and Burj Khalifa. It was inaugurated in 2018.
9. Global Village
A great place to visit with your kids, the Global Village is a huge theme park replete with many rides and attractions. Though it is located on the outskirts of Dubai, it is worth visiting this beautiful place, as it gives you a glimpse of culture from all parts of the world. It is a great place for dining, shopping and fun. It is open from the last week of October to the first week of April; however, you might want to check the website for the exact operating season to avoid disappointment.
10. Sky Dive Dubai
If you can splurge on your trip, you have to visit Sky Dive Dubai at least once in your lifetime. You will get one of the best experiences in your life, as you free fall over Dubai at 120 miles per hour! Even if you are new to sky diving, you can head over to SkyDive, to learn from experienced professionals. You will not regret this experience one bit, for sure!
Dubai Travel Tips
Don't forget to pack loose cotton clothes and sunscreens when planning your Dubai trip.
You can use the Dubai Metro to commute around the place, but you should remember that only 2 pieces of luggage are allowed per person on the train.
Visit Karama to buy gold and other souvenirs from Dubai. The Dubai Gold Souk shouldn't be missed when you are here.
Since Dubai is traditional and conservative, you should dress appropriately.
Learn some simple Arabic phrases, if possible, to communicate with the locals.
When to visit Dubai
The winter season starting from November to March, is the best time for visiting Dubai. The country experiences scorching summers, being a desert land. So, it is best to avoid traveling to Dubai during the summers. Also, December is the month when Dubai hosts the famous and annual event of the Dubai Shopping Festival.